PROFILE:
Grey rabbit was founded by two aspiring entrepreneurs who not only had the passion for photography, but also a love for capturing that special moment. But we are proud to announce that from the 2 of us, we have become one big happy family. Our investors have contributed so much to help our budding business, but their biggest contribution is their faith and confidence in us, which has made us one of the best photographer in Mumbai.
As Greyrabbit gets older, we only strive to capture those beautiful moments with more perfection. Now you can encompass, collect, create and capture all your life's stories with just one single click.
Founded in 2010, with an experience  far beyond their years, the company sought and still seeks to give  photography a new face in this country, thus not only molding those cherished moments, but also building perspective. Signifying the drive and the leap to experience and explore with the playful character of the rabbit, combined with the neutrality of grey in photography, our company will not only add the freshness to your images, but cater it and mould it to your every need. From life size portraits to food and fashion and from start to finish, not only have we have done it all but provide it all as well. Using only state of the art equipment, armed with the skill of our immensely talented designers.
THE MAN BEHIND THE LENS: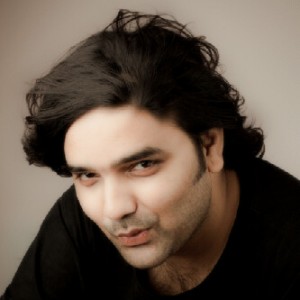 Inspired by his father, who is a commercial artist, Yashodeep Gore, always had a flair for composition, colour and light. From a young age, not only did he hone his artistic and visual skills, but assisted many stalwarts in the industry like Girish Mistry, Jignesh Jhaveri, Rohington Irani, Vikram Bawa and KD Bawa, working his way up to become the accomplished photographer and visualiser he is today. Working with so many renowned names in the business and specializing in only portraits for a whopping 9 years has not only given Yash his unique sense of style, but his warm personality as many clients say often puts them at ease, allowing him to capture only the best from each subject. While most photographers, modern in their approach, still offer a conformist style, Yash with age and a gift for bringing out the best in people on his side, offers the inimitable, quite like himself. "The word subject doesn't exist in our vocabulary; there are only people and objects, which we give life to."